Acclimation & Installation
For proper installation of decking, please allow lumber to acclimate on site 1-2 weeks prior to installation.
Things To Avoid
Below is a list of common mistakes whenacclimating your decking.
DO NOT

 

store decking directly on the ground or a concrete surface
DO NOT

 

store decking for more than 30 days without first consulting an AdvantageLumber.com sales rep
DO NOT

 

cover decking with a tarp or plasticsheet
DO NOT store decking in a garage or other enclosed area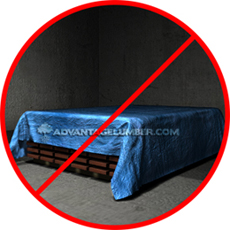 Proper Acclimation
To give your decking project the best chance at success, here's a list of things to remember.
DO elevate decking at least 12" off the ground using blocks of wood
DO separate layers of stacked decking with wood shims
DO cover decking with a sheet of plywood to shed water
DO ensure every face of every board receives adequate air flow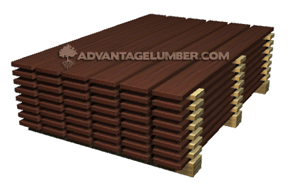 See full installation instructions at AdvantageLumber.com